Otto Funk and Klaus Schuh were working together as a machine gun crew on the Western Front with the special SS unit, SS-Panzer-Division "Hitlerjugend" in the summer of 1944. Both were given the Iron Cross for knocking out a Canadian Churchill tank with just an MG-42 machine gun. With no other weapon at their disposal, they aimed tracer rounds at a fuel tank on the Churchill and took out the enemy tank.
While Otto survived the war and passed away in 2011, Klaus was killed in action in June 1944.
I highly recommend looking at the following two articles with lots of background information and pictures:
Our version of Otto Funk and Klaus Schuh: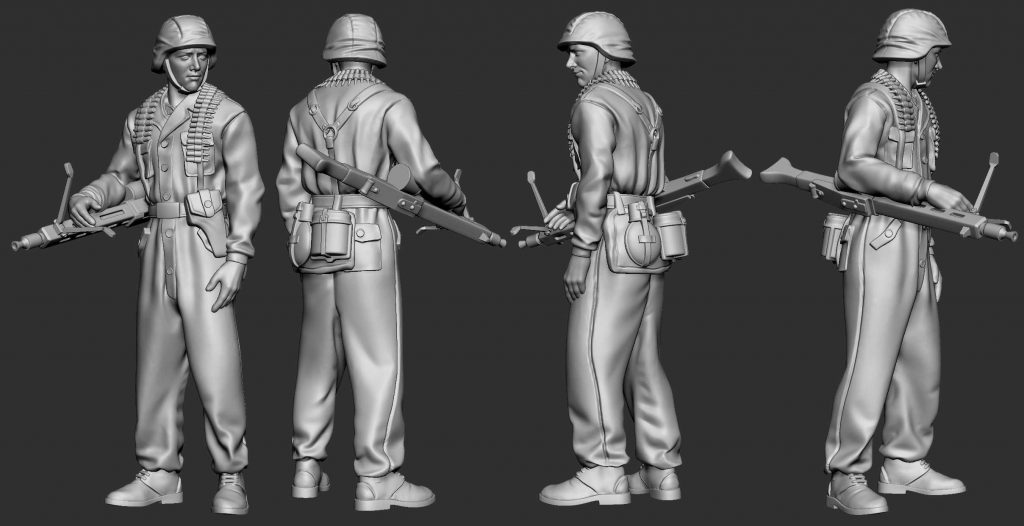 Both miniatures are available in our shop and via our resellers.
In the meantime, join the Stoessi's Heroes group on Facebook and possibly also our Facebook page, so that you don't miss any announcements for new releases.