Kurt Knispel was born on September 20th 1921 in a small town called Salisfled in Czechoslovakia. Knispel spent most of his childhood in Mikulovice, where his father worked in an automotive factory. Knispel disliked factory work and in April 1940 Knispel joined the Wehrmacht as a volunteer.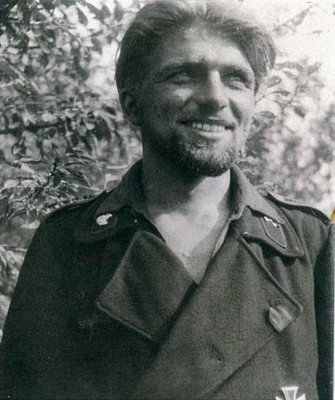 Knispel first saw action in August 1941 in a Pz IV tank. During Operation Barbarossa he quickly rose to the position of gunner under the command of Lt. Hellman. By January 1942 Knispel had returned to Putlos to undergo his training in the new Tiger tank and at the time he was already credited with 12 tanks victories. His next home was the 1st Company of the 503rd Heavy Panzer Battalion where he took part in the Battle of Kursk as flank cover to the 7th Panzer Division. From there he went on to commanding a Tiger II within the same unit.
Kurt Knispel's record lists 168 confirmed tank kills, making him the most successful tank ace of WW2. He never became as famous as Wittmann for example, because he wasn't a great role-model for the Nazis: Knispel had a tattoo, a goatee, and longer than regulation hair. It is also said that on one occasion he assaulted an officer who he saw mistreating Soviet POWs. His personality was as unique as his skills (that were never matched). At the age of 23 Knispel had more tank kills than Michael Wittmann, Ernst Barkmann or Otto Carius. Oddball from Kelley's Heroes may have been a hommage to Kurt Knispel…
Let's take a look at how Stoessi's Heroes is honoring Kurt Knispel with our versions of him: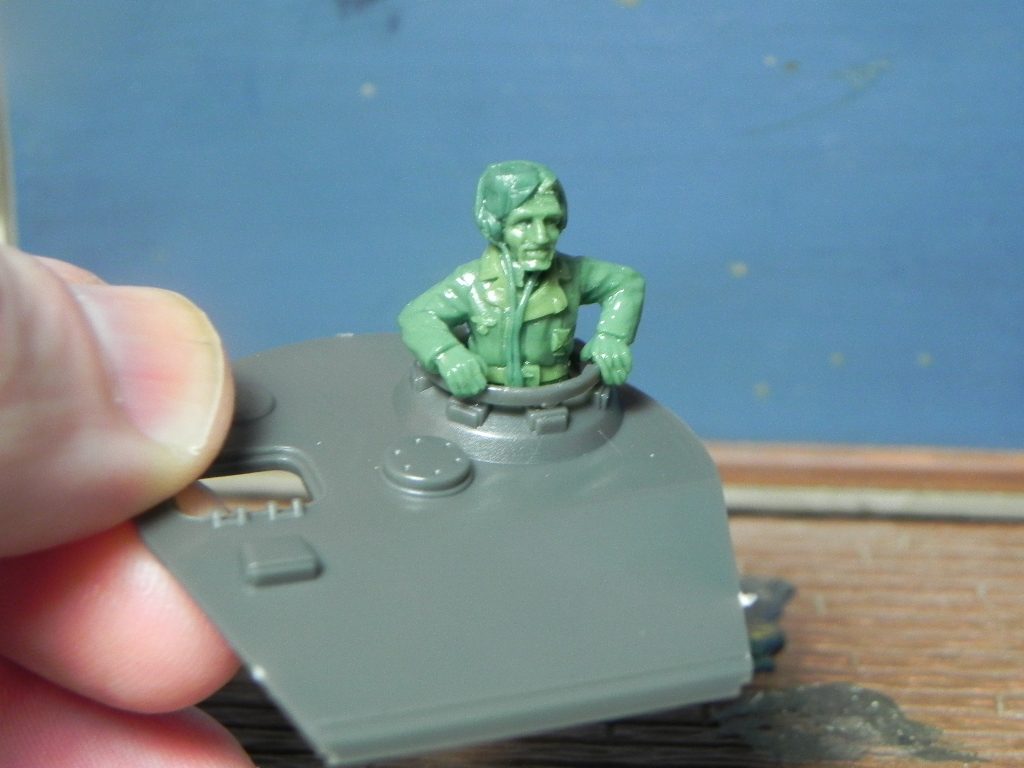 For further reading on him I recommend the following two great articles:
https://warthunder.com/en/news/855-Special-Kurt-Knispel-the-Tank-Legend-en/
http://worldwartwo.filminspector.com/2014/07/kurt-knispel-portrait-of-warrior.html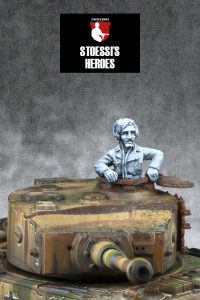 Kurz is available via our shop and via our resellers.
In the meantime, join the Stoessi's Heroes group on Facebook and possibly also our Facebook page, so that you don't miss any announcements.