Last weekend was the official hobby start of 2017 for me with a small convention that I went to for the 3rd time now: Szenario Con at the Bonnheimer Hof:
I would definately call Szenario an insider tip in terms of tabletop events in Germany because there are a few things that make it very special:
The beautiful (and often really creative!) tables for gaming
Every table is prepared with a scenario and narrative, so that a) visitors can just sit down and play and b) they will actually experience a story unfold in every game. This is not an event where armies clash without a narrative behind it, but where stories are told while you play
There are people there who do live sculpting (freaks!) and painting (normal people like me) who share their tricks and are happy to chat about their passion for the hobby
The setting at Bonnheimer Hof is really beautiful and the staff, especially the waiter Achim, take good care of everyone
The people are just awesome in general. Feels like a traditional family gathering to me by now!
Let's take a brief tour at what Szenario Con looked like this year…
A beautiful winter-themed table for SAGA Lord of the Rings… Isn't this beautiful?!
A fantastic-looking "night scene" board for Malifaux. Unfortunately, my camera's flash kills the colors a bit, but it looked really nice, trust me.
WW2 Normandy scenario from Rusus: La Fière Bridge where 4 players would have fun in a battle between US Airborne against Germans. I think Thomas used Victory Decisions to run this game in 20mm.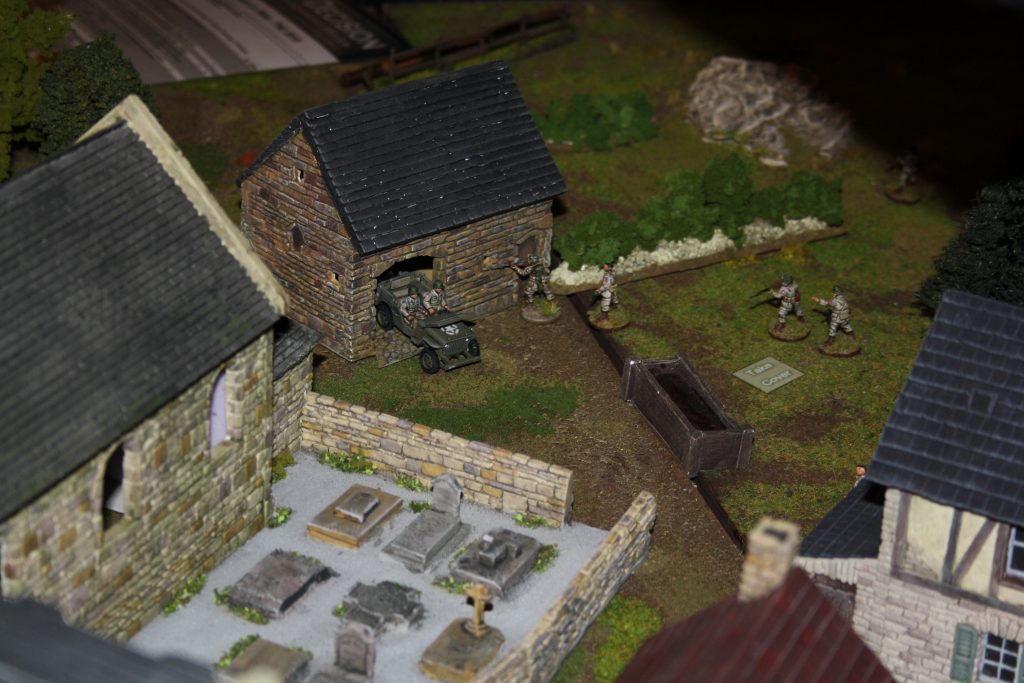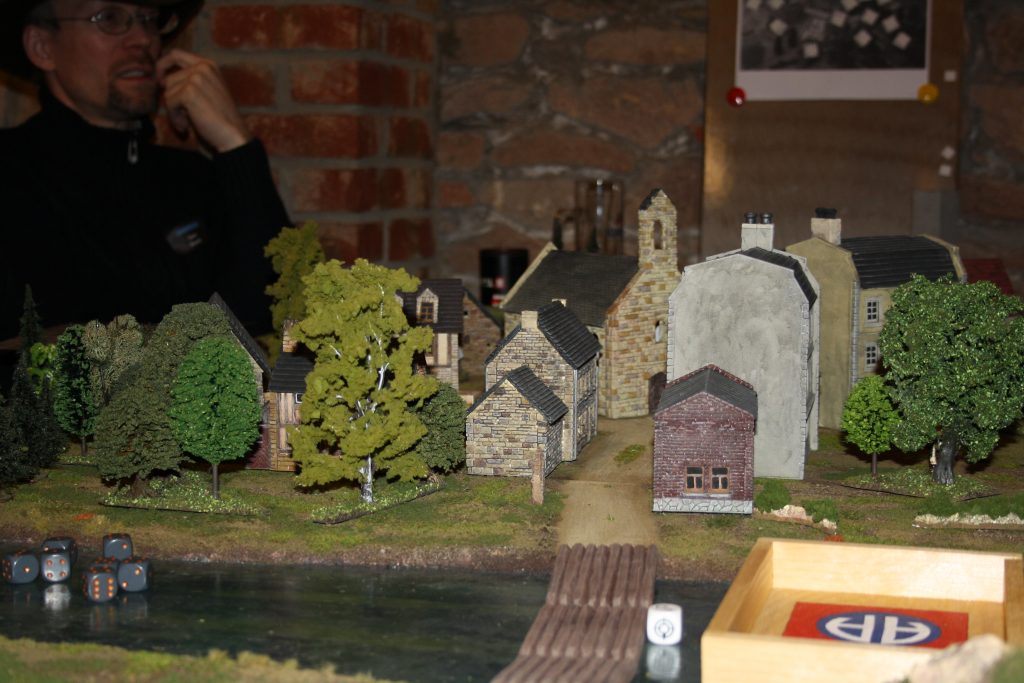 Torsten and his boys had prepared a really nice and detailed Afghanistan scenario with drones, helicopters, US boys and – of course – lots of insurgents. I can't wait to visit their event CONflict in May in Langenfeld. After meeting them for the first time last weekend, I already know it's going to be fun visiting them on their turf. 🙂
Now here is one of my personal highlights from this year: A "Red October" board which was simply top league in terms of tabletop gaming art!! My pictures suck, so please make sure you check out additional pictures here.
Tobias and Evelien from Team Würfelkrieg built this stunning board and Max from Pandamic Studios worked out a nice scenario using Force on Force rules. I am mighty glad I met them as all three were super-nice and I am already looking forward to seeing them again at Tactica!
Another interesting factoid for this board: Just when they were really close to completing the board, complete disaster struck home…. Guess what happens when you pour the wrong type of resin onto a styrofoam board??? Hehe… (sorry!), but it must have looked quite entertaining when they tried to stop the board from just burning down and melting altogether. Miraculously,  the board didn't just fall apart completely and they were able to mostly fix it.
Well done, Evelien, Tobias and Max!
Here is the table which hit it out of the park in terms of creativity and nerdism: The Pulp of Monkey Island – a game based on a real iconic video game using Pulp Alley rules. It had everything: the eyeball necklace of initiative, duels of insults, Guybrush and, of course, LeChuck!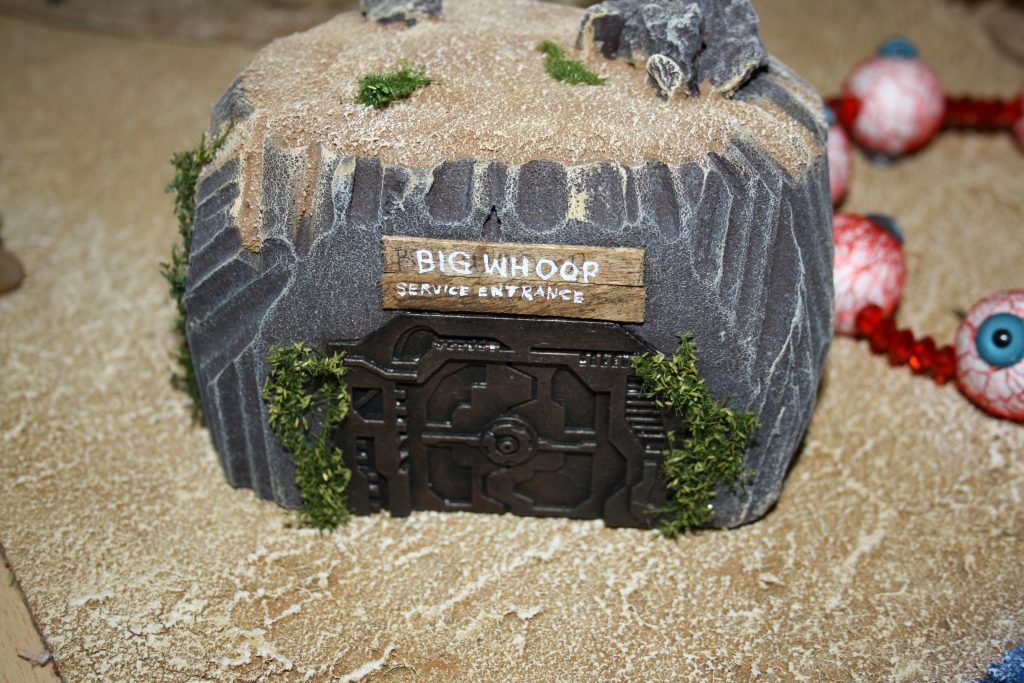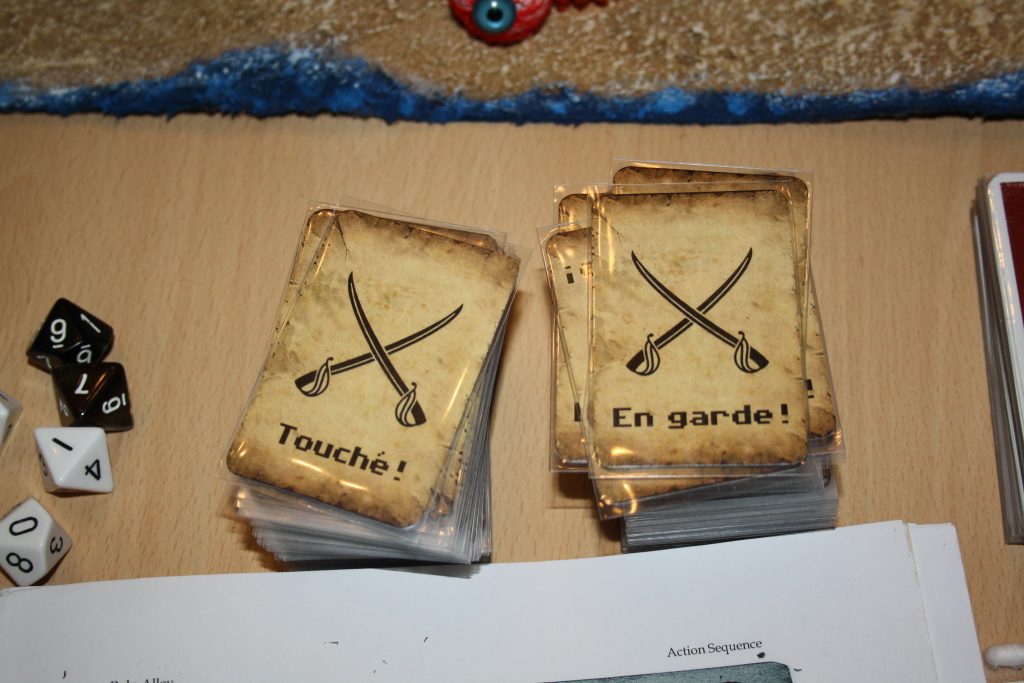 There were also boards for Frostgrave and Congo: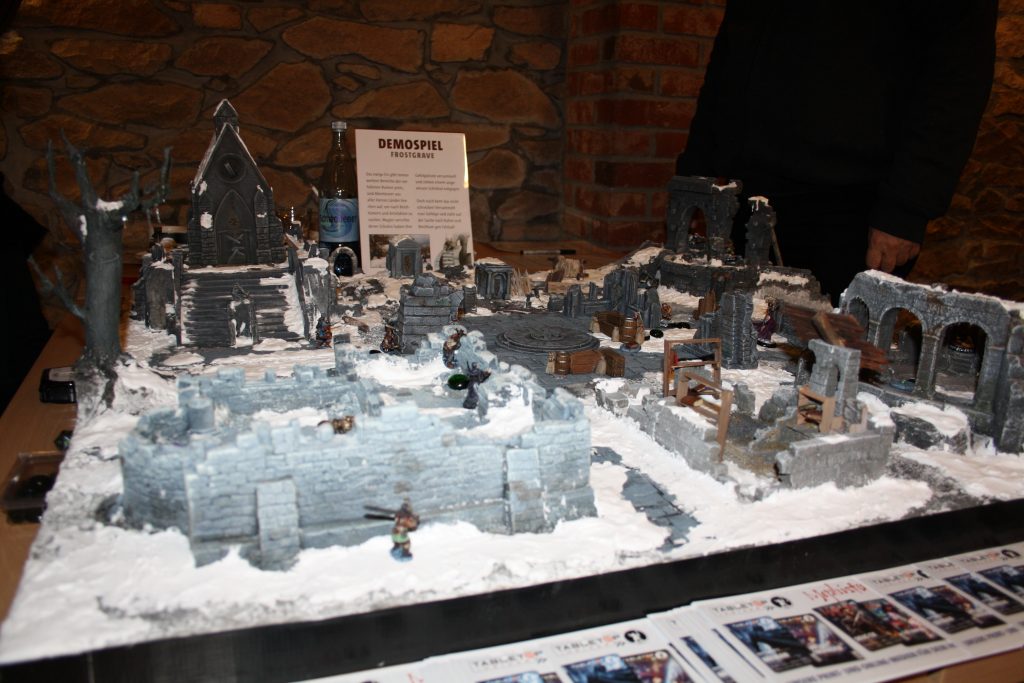 Crazy bearded nerds from my home town:
A SAGA board with an all-female Vikings army: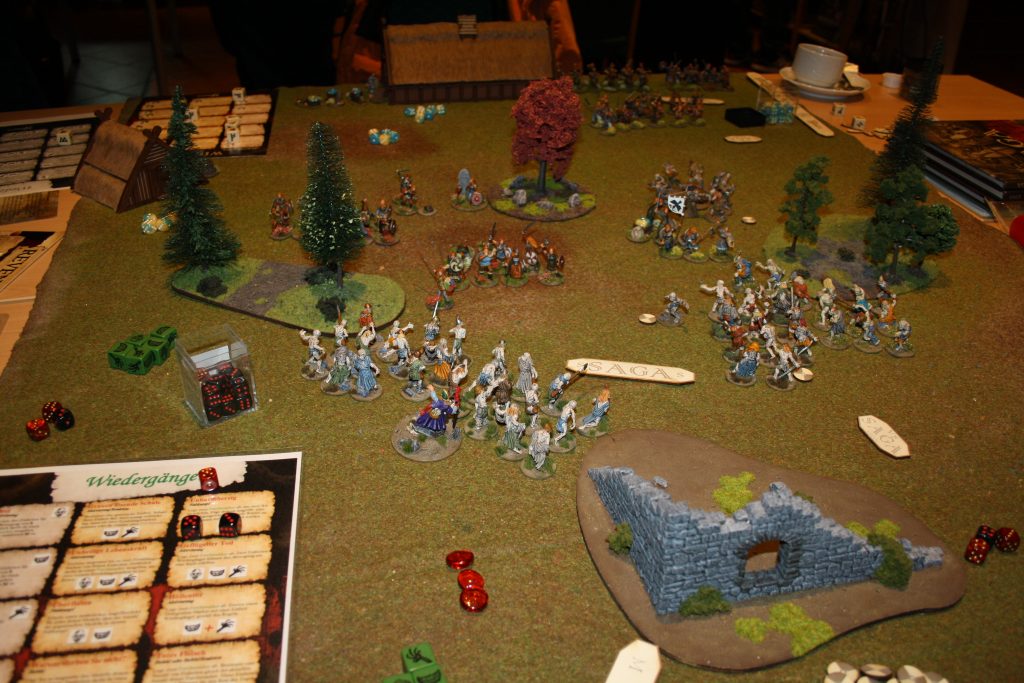 Kazad-Dum in scale 1:1 🙂 Yes, it was fricking big!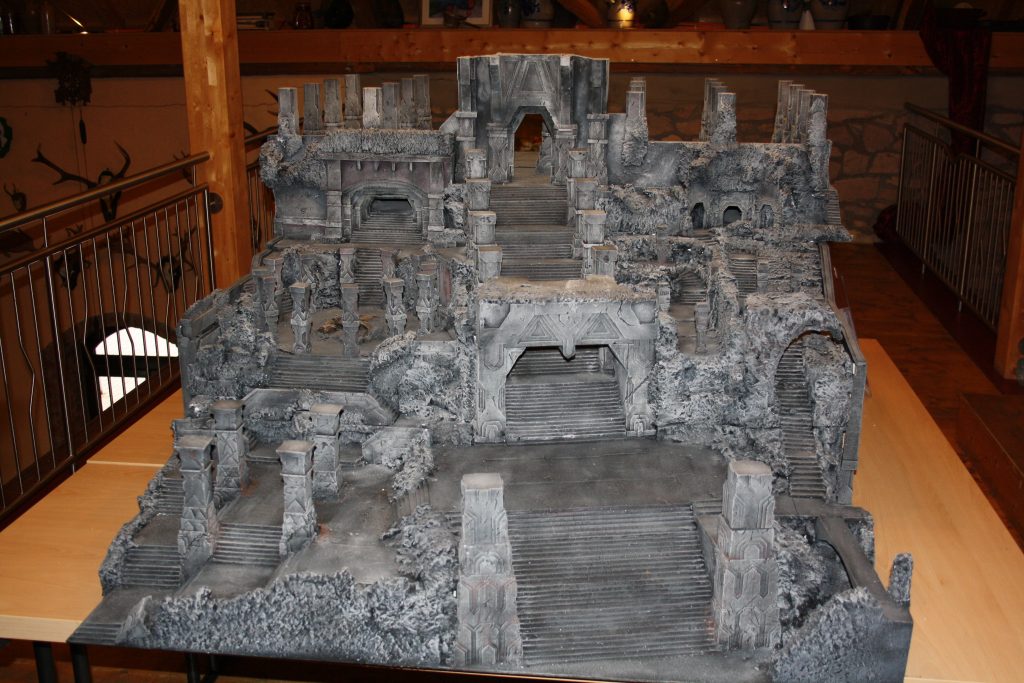 More freaks playing Congo (hello Ad Arma!!)
Sculpting freaks… these guys were unstoppable. While I was doing almost zero painting because I was chatting the whole time, these guys just focused and got shit done:
View from the gallery early in the morning:
20mm dioramas from the talented Michel:
And finally, my humble corner at the event. 🙂
Thanks to the organizers, Martin, Frank and Jürgen!
And also to everyone who contributed by presenting something and stopping by and playing!