Nancy Wake was a hard-drinking, hard-fighting WWII special agent, saboteur, and Maquis commander who survived four days of Gestapo interrogation, saved over two hundred downed Allied pilots from falling into the clutches of the Nazis, blew up a couple German supply depots, had a bounty of five million Francs placed on her head, and then killed an SS soldier with her bare hands.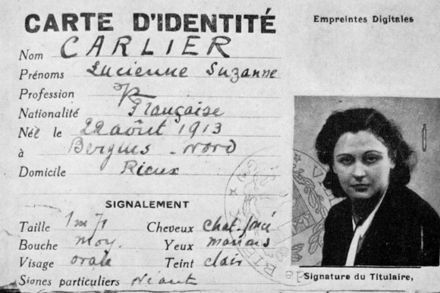 She was the Allies' most decorated servicewoman of WWII, and the Gestapo's most-wanted person. They code-named her 'The White Mouse' because of her ability to elude capture.
Well, she gives the expression "fight like a girl" a new meaning I would say… In fact, Henri Tardivat, one of her comrades, at one point said "She is the most feminine woman I know, until the fighting starts. Then she is like five men."
There is plenty of good articles and videos on Nancy, so if you want to learn more about her, check out some of the following:
http://www.nzedge.com/legends/warriors/nancy-wake/
https://www.theguardian.com/world/2011/aug/08/nancy-wake-obituary
http://www.convictcreations.com/history/nancywake.htm
Check out Stoessi's Heroes version of Nancy Wake aka The White Mouse:
She will soon be available via our shop and via our resellers.
In the meantime, join the Stoessi's Heroes group on Facebook and possibly also our Facebook page, so that you don't miss any announcements for new releases.