Simone Segouin, also known by her "nom de guerre" Nicole Minet is a former French resistance fighter who served in the Francs-Tireurs et Partisans group (Free-shooters and Partisans, or FTP) – a combat alliance made up of militant communists and French nationalists. She was credited with capturing 25 Germans and killing several more in the Chartres, France area. She was also present in Paris, France during the city's liberation. For her efforts during the war, she was promoted to the rank of lieutenant and was awarded the Croix de guerre.
Read the full story about her here:
https://www.thevintagenews.com/2016/10/06/18-year-old-french-resistance-fighter-simone-segouin-captured-25-nazis-during-the-fall-of-chartres/
Simone Segouin, the 18 year old French Resistance fighter, 1944
Our version of Simone is very much based on the available images of her, but we thought it would be nice to make the pose a bit more dynamic.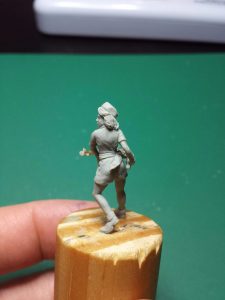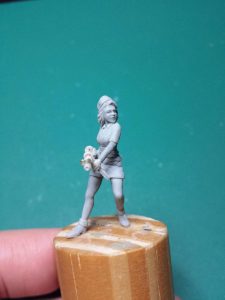 She will soon be available via our shop and via our resellers.
In the meantime, join the Stoessi's Heroes group on Facebook and possibly also our Facebook page, so that you don't miss any announcements for new releases.