Lauri Allan Törni (28 May 1919 – 18 October 1965), later known as Larry Alan Thorne, was a Finnish soldier who fought under three flags: as a Finnish Army Second Lieutenant of the Fourth Independent Jäger Infantry Battalion against the Soviets in the Winter War and the Soviet-Finnish sub-theater of World War II known as the Continuation War; as a German Army Captain (under the alias Larry Lane) of the Finnish Volunteer Battalion of the Waffen-SS when he fought the Soviets on the Eastern Front in World War II; and as a United States Army Captain (under the alias "Larry Thorne") when he served in the U.S. Army Special Forces in the Vietnam War.
Törni died in a helicopter crash during the Vietnam War and he was promoted to the rank of Major posthumously. His remains were located three decades later and then buried in Arlington National Cemetery; he is the only former member of the Waffen SS to be interred there.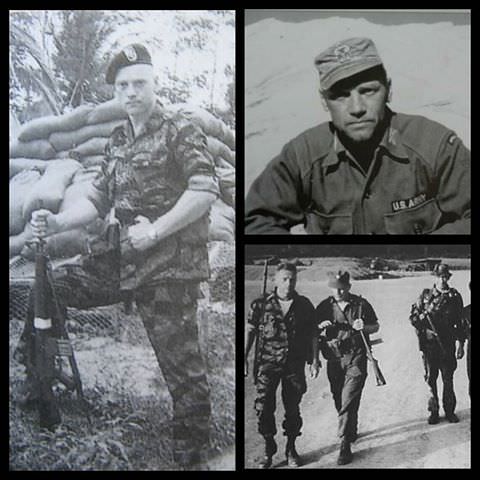 Lauri Törni during WW2
During the battles at Lake Ladoga, Törni took part in the destruction of the encircled Soviet divisions in Lemetti.
His performance during these engagements was noticed by his commanders, and toward the end of the war, he was assigned to officer training where he was commissioned a Vänrikki (2nd lieutenant) in the reserves.
After the Winter War, in June 1941, Törni went to Vienna, Austria for seven weeks of training with the Waffen-SS, and returned to Finland in July; as a Finnish officer, the Germans recognized him as an Untersturmführer. Most of Törni's reputation was based on his successful actions in the Continuation War (1941–44) between the Soviet Union and Finland. In 1943 a unit informally named Detachment Törni was created under his command. This was an infantry unit that penetrated deep behind enemy lines and soon enjoyed a reputation on both sides of the front for its combat effectiveness. One of Törni's men was the future President of Finland Mauno Koivisto. Koivisto served in a reconnaissance company under Törni's command during the Battle of Ilomantsi, which was the final Finnish-Soviet engagement of the Continuation War during July and August 1944. Törni's unit inflicted such heavy casualties on Soviet units that the Soviet Army placed a bounty on his head of 3,000,000 Finnish marks. He was decorated with the Mannerheim Cross on 9 July 1944.
Shoulder patch of Detachment Törni
The September 1944 Moscow Armistice required Finland to remove German troops from its territory, resulting in the Lapland War; during this period, much of the Finnish Army was demobilized, including Törni, leaving him unemployed in November 1944. In January 1945, he was recruited by a pro-German resistance movement in Finland and left for saboteur training in Germany, and to organize resistance in case Finland was occupied by the Soviet Union. The training was prematurely ended in March, but as Törni could not secure transportation to Finland, he joined a German unit to fight Soviet troops near Schwerin, Germany.
The End of WW2
Lauri Törni surrendered to American and British troops in the last stages of World War II and eventually returned to Finland in June 1945 after escaping a British POW camp in Lübeck, Germany.
As his family had been evacuated from Karelia, Törni sought to rejoin them in Helsinki but was arrested by Valpo, the Finnish state police. After escaping, he was arrested a second time in April 1946 and tried for treason for having joined the German Army. After a trial from October to November, he received a 6-year sentence in January 1947. Imprisoned at the Turku provincial prison, Törni escaped in June but was recaptured and sent to the Riihimäki State Prison. Finnish President Juho Paasikivi granted him a pardon in December 1948.
Further reading and sources
https://en.wikipedia.org/wiki/Lauri_T%C3%B6rni
https://www.businessinsider.com/the-crazy-story-of-the-man-who-fought-for-finland-the-nazis-and-us-army-special-forces-2015-7?IR=T
Lauri Törni on Youtube
Our version of Lauri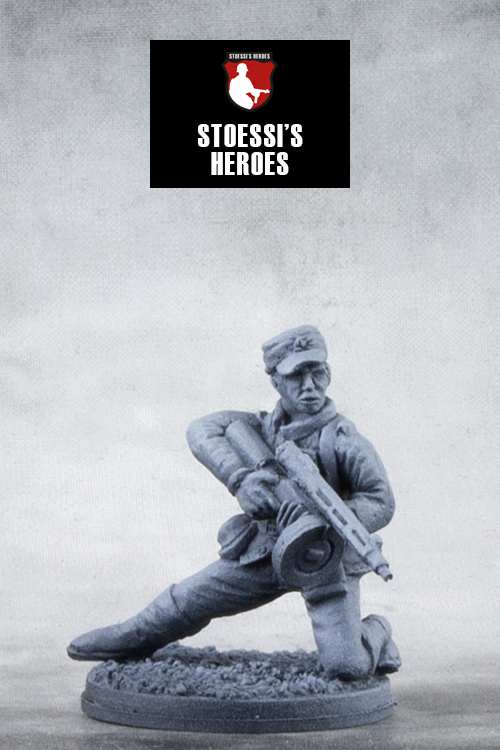 Lauri is available in our shop and via our resellers.
In the meantime, join the Stoessi's Heroes group on Facebook and possibly also our Facebook page, so that you don't miss any announcements for new releases.